Natchet Taylor Biography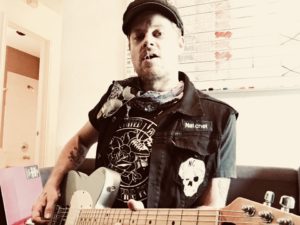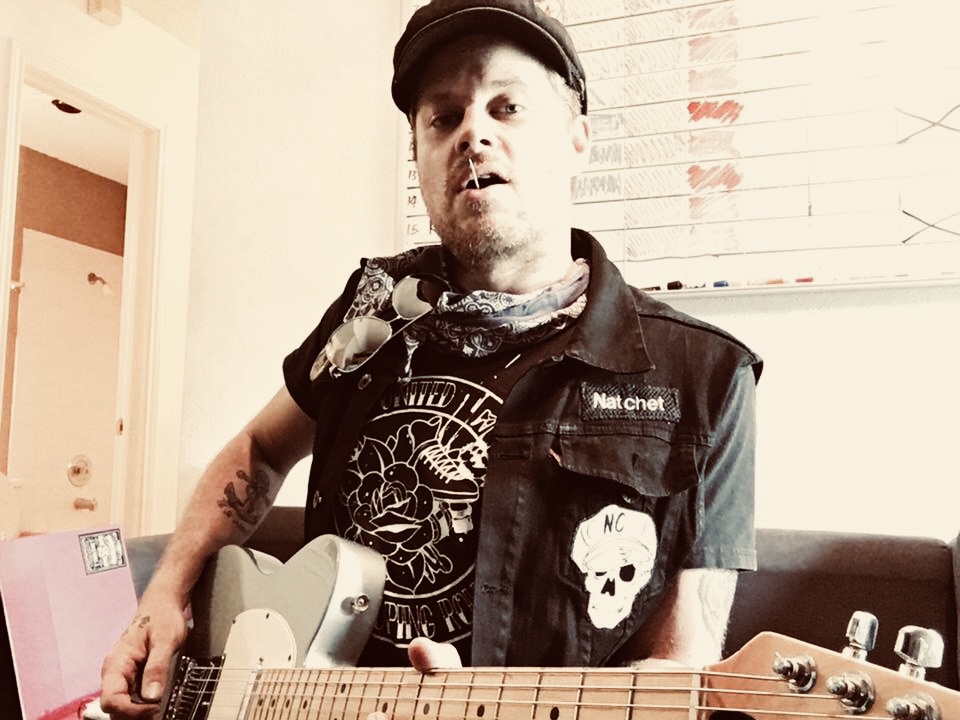 How best to describe the music of Natchet Taylor? Let's just call it what it is -- Natchet Taylor music. From punk rock and hard rock to Americana and blues, the ever-prolific, Texas-based singer/songwriter/multi-instrumentalist follows his inspirations wherever they may lead.
 "The problem I face is that I love all music and end up writing songs crossing multiple genres," he says. "I have a phone that's full of song ideas and fragments that I need to write and get out there. Right now, my goal is to put a lot of energy into getting as many of these songs into the world as I can before I check out and go on to the next life." Inspired at the early age of 3 by the music on his mother's car radio, young Natchet immediately knew he wanted to be in a band. Soon afterward, his desire and natural ability quickly intermingled.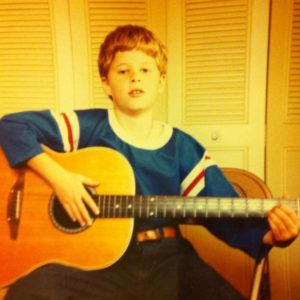 "I heard the Rolling Stones from the back seat of my mom's Ford Pinto and I always loved asking her about the artists and bands playing on the radio," he says. "I taught myself keys on my grandmother's organ when I was 5 or 6, figuring out rudimentary chords and how the piano keys were laid out in notes and scales. In music class in elementary school, I arranged a piece on the xylophones once I figured out it was the same layout as the piano. My teacher called my parents and said that they had to get me into music lessons, so they sat me down and asked me what instrument I'd like to learn. I said, guitar!"
Guitar in hand, Natchet feverishly started studying blues and country before being "destroyed" a few years later by Guns N' Roses' "Appetite for Destruction." "I can't put into words what that album did to me," he says. Soon afterward, Natchet worked backward to the Stooges and the Clash. "It all went downhill from there," he laughs.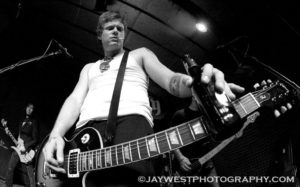 By the early 2000s, Natchet moved from San Antonio to Austin where he joined the city's vibrant live music scene as the leader of a self-named three-piece rock band featuring drummer Rob Williamson and bassist Luke Beitel. The Natchet Taylor band quickly made a name for itself on local stages and produced two albums.
In 2006, Natchet (along with Williamson) formed New Disaster and would spend the next few years making his biggest impact yet. Over the course of countless explosive live shows, two tours of Europe and two albums (including the debut titled "Last Nite Rites" mixed by famed Led Zeppelin and Rolling Stones producer Andy Johns), New Disaster rightly earned its reputation as a hard-hitting cross between Guns N' Roses and Motorhead.
"New Disaster just kinda fizzled out in a haze of fatigue," Natchet says. "We were such a hard-working band for such a long time. We put everything into the records we made, we put everything into our live shows, we toured with everything we had, working odd jobs in between stints and I think that by the time we started to work on our third album, we just needed to take a break as a band. But I don't like staying still."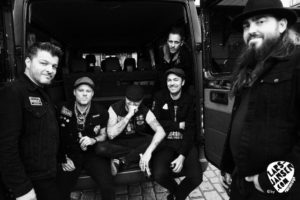 With time on his hands, Natchet reconnected with his old friend Chris Klinck who was launching a new folk-punk project called Nowherebound after his previous band, Born to Lose, had run its course. Inspired by the likes of Gaslight Anthem, Flogging Molly and the pair's deep-rooted love of classic punk, Natchet (again joined by Williamson on drums) and Klink began writing together and soon rounded up a band to gig and record six Nowherebound albums along with a few extra EPs.
"We've turned it into a full-time band," Natchet says. "Klinck and I have toured Europe so many times with Nowherebound and our previous bands that we've become bigger there than we are here."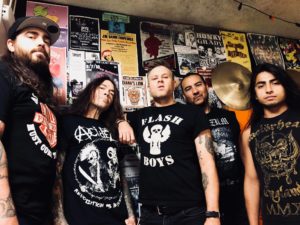 Somewhere along the way, he and Williamson also recorded an album under the name Disko Wolves.
"I hope to release it soon," Natchet says. "I want to get a band around it and tour. It's dirty garage rock/punk like a stripped-down New Disaster with elements of the Ramones and Dead Boys." 
On top of all of that, Natchet is also churning out new acoustic and Americana songs.
"I have been working on solo acoustic stuff as well, Texas-Americana tunes harking back to my first guitar forays. I took that phone full of ideas out to the Chihuahuan Desert of West Texas and locked myself away in a 1956 Imperial Mansion trailer and just wrote and recorded tunes. I worked in the day and then laid under the stars at night, howling at moons. It was time to just work on my own songs and be in that space of being totally alone. I really like what came out of those sessions. They are some really glorified demos but I like the spirit that I was able to capture out there. I plan on releasing these recordings along with a full band rendering as well. I want to play dance halls around Texas and make people want to two-step, live that honky-tonk life for a bit."
-- Biography by David Glessner
Natchet Taylor on Social Media
http://natchettaylor.com (Official Website)
https://www.facebook.com/natchettaylor (NT Facebook)
https://www.youtube.com/channel/UC2p7WGZH3rhN212Y57t9hFg (YouTube)
https://www.facebook.com/nowherebound (Nowherebound FB)
http://nowhereboundband.com (Nowherebound Website and Bio)
https://www.facebook.com/DiskoWolves (Disko Wolves FB)
Meet the Team
Because Who could do anything alone? Meet the cast, crew and support. The real magic makers who keep it all legit. I couldn't do any of this without ya'll.
Alex Boldt
Europe / International Booking - Cockroach Management
Drunken Ship Records
Austin, Texas based Punk, Rock, and Country Perveyors.
Ring of Fire Records
Good Music is Good Music and that should be enough for anybody. ~Bradley Nowell
European Record Label of Justice.
Next Steps...
Go out and find new music. Listen, absorb and then share. If you like what I am putting out, spread the word and maybe I will see you on the road. Much love.